ST. ROSE Artisanal Fragrances & Organic Perfumes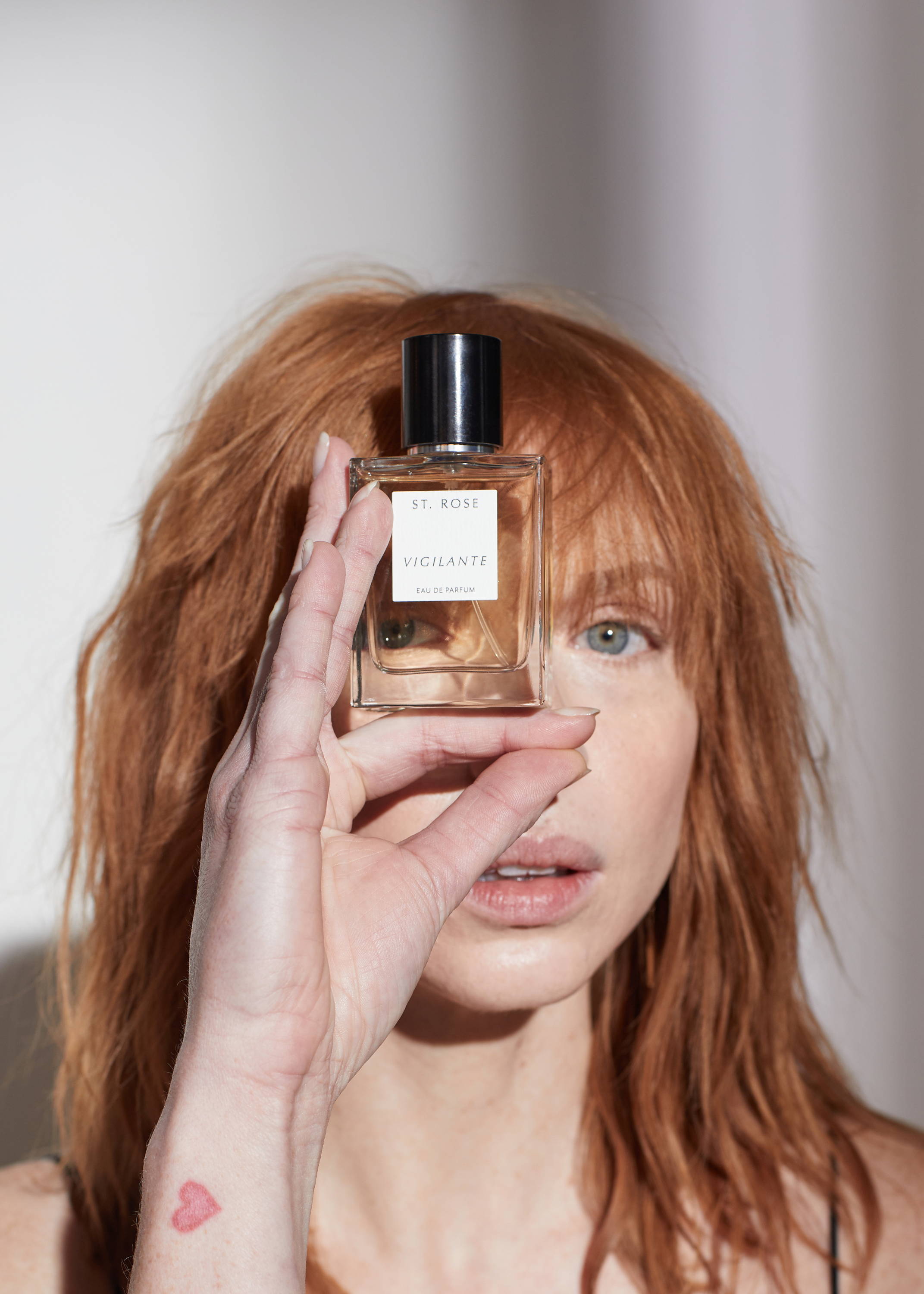 ST. ROSE is a conscious luxury brand rooted in the art of nature. Sustainable and cleanly formulated, their gender-neutral fine fragrances are handcrafted for all humankind with the highest-quality and responsibly sourced ingredients that uplift, transport and inspire a deeper connection with mind, body, soul and Earth.
The founder of ST. ROSE, Belinda Smith, shares her story and inspiration behind the creation of this luxurious clean fragrance line.
What inspired you to start ST. Rose?

The

ST

.

ROSE

journey started when as a consumer I was having trouble finding a clean fragrance that was both complex and luxurious. I have always been fascinated about the behind the scenes - how things are made, the journey before anything hits the shop floor. Following a health scare, I started to really pay attention to what I was putting both on and in my body and it truly woke me up to be more vigilant about ingredients and their impact both on me and the world we live in. In the last decade we've seen fashion come a long way with stepping up traceability in regards to socio-economic and environmental practices in the supply chain. The beauty industry is catching up but there is still a long way to go.
Uncovering a whitespace at the intersection of clean, conscious, and luxury took me from being a customer to becoming a founder. Setting out to create what I wish existed as a total outsider in the fragrance industry was definitely a longer road but one I am thankful for.
A capsule wardrobe is a small collection of interchangeable clothing items that can be mixed and matched to create a variety of outfits. These are often are items of clothing that do not go out of style and composed of neutral colors.
The ingredients in the perfumes are described as being gentle on the skin and the earth. Tell us about the ingredients and where they are sourced from?

As it turns out, coming to this as a complete outsider meant that I took rather a long road to source the ingredients we use in our line of gender-neutral scents. I started by researching raw materials and where I wanted to source them. For ST. ROSE, our first priority is always starting from a palette of ingredients that uphold our ethos of 'Good for you, good for the Earth.' The origin story of our raw materials, starting a farm, is a core source of inspiration for the final essence. In addition to having a strict list of ingredients to work from in our clean, skin-safe formulations, I also demanded ingredient transparency so that I could pass that on to our customer. I received a lot of no's from manufacturers before I found the amazing partners we have today.
We have six gender-netural fine fragrances in our collection that are vegan, cruelty-free & Leaping Bunny Certified. Our sophisticated compositions are free-from BHT, Phenoxyethanol, Parabens, Pthalates, Nitro or Alicyclic Musks, and Artificial Colorants.
ST.ROSE fine fragrance compositions contain 97% or more natural ingredients and are organic when possible, responsibly sourced and even distilled through upcycled methodologies. 
We proudly bare all and share every ingredient used in our fragrances. Our hope is to empower and inspire our customers with transparent ingredient disclosure.
How do you ensure that your materials are ethically and sustainably sourced?

At ST. ROSE our greatest desire is to inspire and to also make this planet more conscious for all humankind. What better artform than fragrance, drawing from the Earth's most alluring aromatic materials, to inspire a deeper connection between self and nature. We source directly from farm for all our ingredients - our main olfactive ingredient is Australian Sandalwood which is farmed in a 50/50 partnership with the local Aboriginal Community - they have farmed Sandalwood for a millenia and know how to tend to the land to ensure it is sustainably run.
Creating with smart transparency from a palette of environmentally friendly ingredients, including our new innovative upcycled ingredients, we hope to make the artistic intention behind our fragrances that much more inspiring.
From ethical sourcing at origin, to using recyclable packaging, starting a recycling program and being a 1% for the Planet Business, sustainable practices are woven into every stage of our product's lifecycle.
What are some of the harmful ingredients in conventional perfumes and what are the health benefits of using clean, natural formulations?

At ST. ROSE we are very strict with our vetting process for what materials are allowed on our perfumer's palette and we never allow; BHT, Phenoxyethanol, Parabens, Pthalates, Nitro or Alicyclic Musks, or Artificial Colorants. We proudly bare all and share every ingredient used in our fragrances. Our hope is to empower and inspire our customers with transparent ingredient disclosure.
Going back to our ethos "Good For You, Good For the Earth" everything we put on our bodies is either absorbed or ends up in water streams, in our earth and in our seas - one should be able to enjoy the transformative power of fragrance without it having a negative impact both on us and our planet.
For each of your fragrances there is a playlist on your website. Tell us about the connection between scents and music.

Music is, as scent, so transformative and such a powerful yet invisible art form. I am highly visual and always include collages and mood imagery in my creative briefs to our perfumer but I love creating playlists which are very much a part of the creative process for each scent!
What are your favorite scents and why?

Truly I love and wear them all but Desert Nomad is a favourite child in the collection because of how it was inspired and the intention behind it. Named in honor (and with permission) of our friends at our sandalwood farm, the Martu Indigeneous community, whose ancestors are the last known nomadic people living in the vast central desert of Australia. Dutjahn Sandalwood Oils were the recent recipients of the 2019 United Nation's highly coveted Equator Prize. Honored for their innovative, nature-based solutions that are tackling climate change and poverty challenges through a 50/50 business partnership with the local Indigenous community. I actually had the honor of attending the Awards as a guest of DSO and was able to gift the very first bottle off our production line (we launched one month later) to their team.