Palm of Feronia | Crystal Charged, Natural Skincare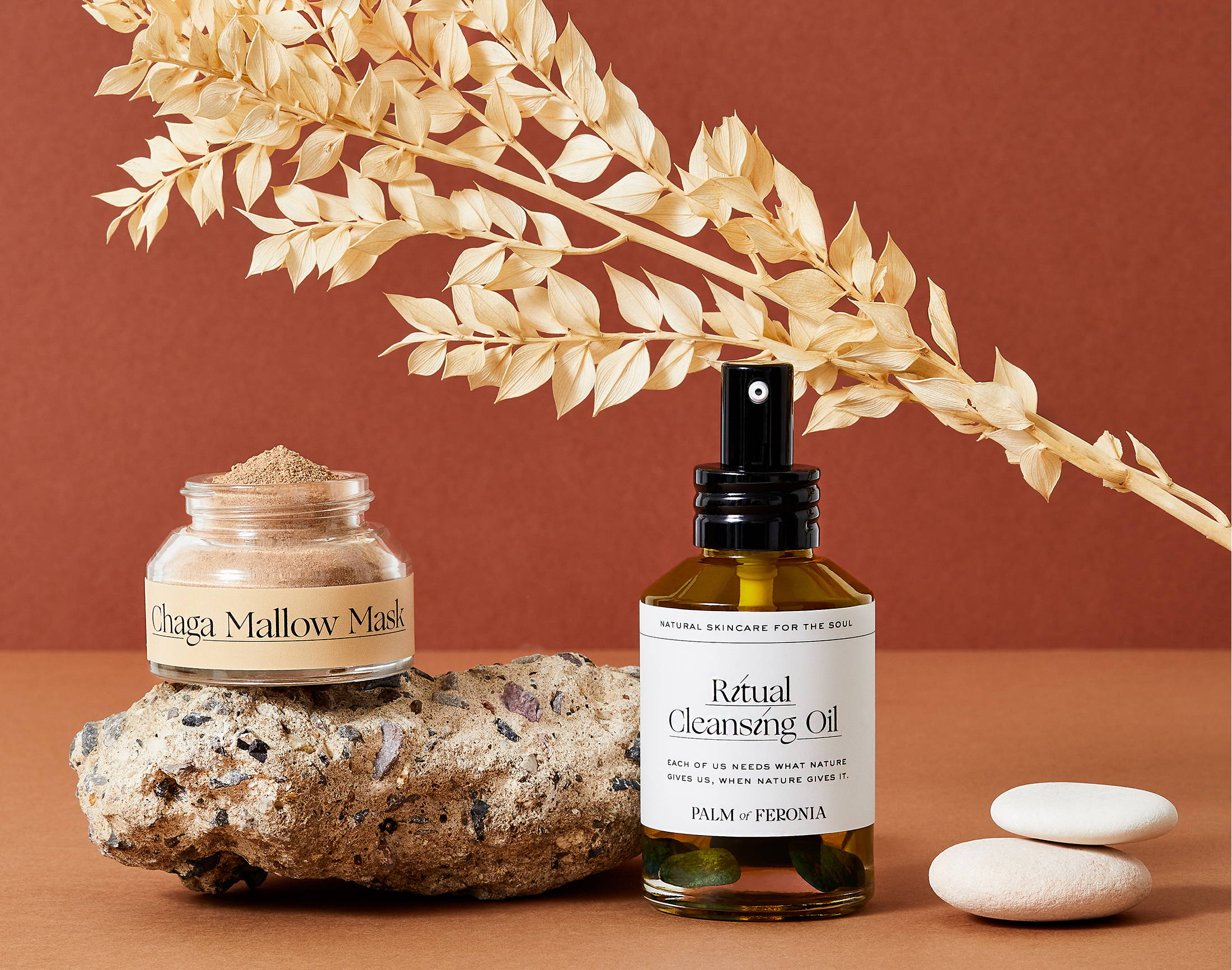 Founded by Sophia Harding, Palm of Feronia is a small-batch natural skincare brand focused on the ancient principles of aromatherapy and crystal healing. Created from a passion for clean, organic and earth-derived ingredients with a proven history of positive effects not only for the skin, but emotional, physical and spiritual well-being. Each ingredient is carefully sourced for sustainability and maximum therapeutic effect, not for look or smell. All products are preserved naturally, vegan and 100% natural, derived from Mother Earth. No preservatives, artificial colourants or fragrances.
Where did the name Palm of Feronia come from?

A happy accident! It started out with a different name, but after receiving a cease and desist I had to change it with only a couple of days to do so. The brand always had a strong association to ancient gods and goddesses through that affinity with old herbal remedies which were effective for thousands of years. I spent time fully exploring ancient gods and goddesses and who felt closest aligned to the brand values and Feronia - as the ancient Roman goddess of wildlife, fertility, health, healing and abundance - really stood out!
How did the idea for starting a skincare line come about for you – did you have a background in beauty or was this a passion that evolved for you?

No not at all! I have a background in fashion and photography and then spent 7-8 years in recruitment! The passion definitely evolved for me - I suffered with adult acne for over 10 years, starting in my early 20's and tried EVERYTHING but sadly nothing worked. Eventually, I had enough and said yes to a very controversial medication - roaccutane.
This made my skin super-sensitive and even raw aloe vera would cause my face to burn. Early in 2019 I began experimenting with natural oils to see what was gentle enough to use and gradually began to make my own products for myself, then later family and friends.
I've practiced crystal healing and elements of aromatherapy for years and have used them to aid anxiety issues, so they naturally combined with products - it wasn't even a conscious decision.
I've always been a bit of a knowledge sponge so as soon as I started learning about all the ingredients, it just rolled on and on. I then studied organic skincare formulation and used this as a platform to launch what is now Palm of Feronia.
What products and routine would you recommend for someone who has skin issues like acne?

Acne is still an area I really struggle with because, having been sold so many "dream products" when I struggled with my skin, I hate to make big, bold recommendations.
I would say, gentle but thorough cleansing is essential, but it's important not to strip your skin and damage that careful balance - which is why I love oil cleansing. I know some people don't like the feeling of an oil cleanse, so it can also be incorporated as stage one or two of a double cleanse.
Our Ritual Cleansing Oil is formulated with slightly drier oils that don't clog the pores as much, but still offer the vitamin and nutrient boost so that's a good place to start.
I'd also recommend a toner, depending on sensitivities in the skin. Our Rose Quartz Water is essential Oil free so great for sensitive skin, but if you're looking for something a little more clarifying, the Neroli Citrine Facial Tonic is great.
Surprisingly, I've heard some people with acne have had good results with our Helichrysum & Oat Cream. Whilst the formulation is slightly richer, it's light and fast absorbing and the addition of prebiotics support your skin microbiome which is very important when tackling acne.
I'm working on a couple of products for more acne prone skin which should be launching this year so keep eyes peeled!
Your products don't only focus on skincare but also on wellness and self care. Talk to us about the importance of self care and what it means to you.

I am, and have always been a big self-care advocate! I'm a very extroverted introvert, so taking time to wind down, alone is so important to me or I become quickly overwhelmed.
I think above all, self-care is a grounding and centering practice, whatever that looks and feels like for you.

Something I've learnt so much over the past few years is that self-care is such an individual thing. Whilst for me, that's truly switching off, putting my phone away, running a hot aromatherapy bath and listening to a great (true crime!) podcast - that's the definition of a terrible evening spent for other people.
Another real self-care treat for myself is the cinema. I know that's not an obvious self-care practice but in the world today, it's nearly impossible to focus on just one thing at a time and the cinema is the perfect environment to do that.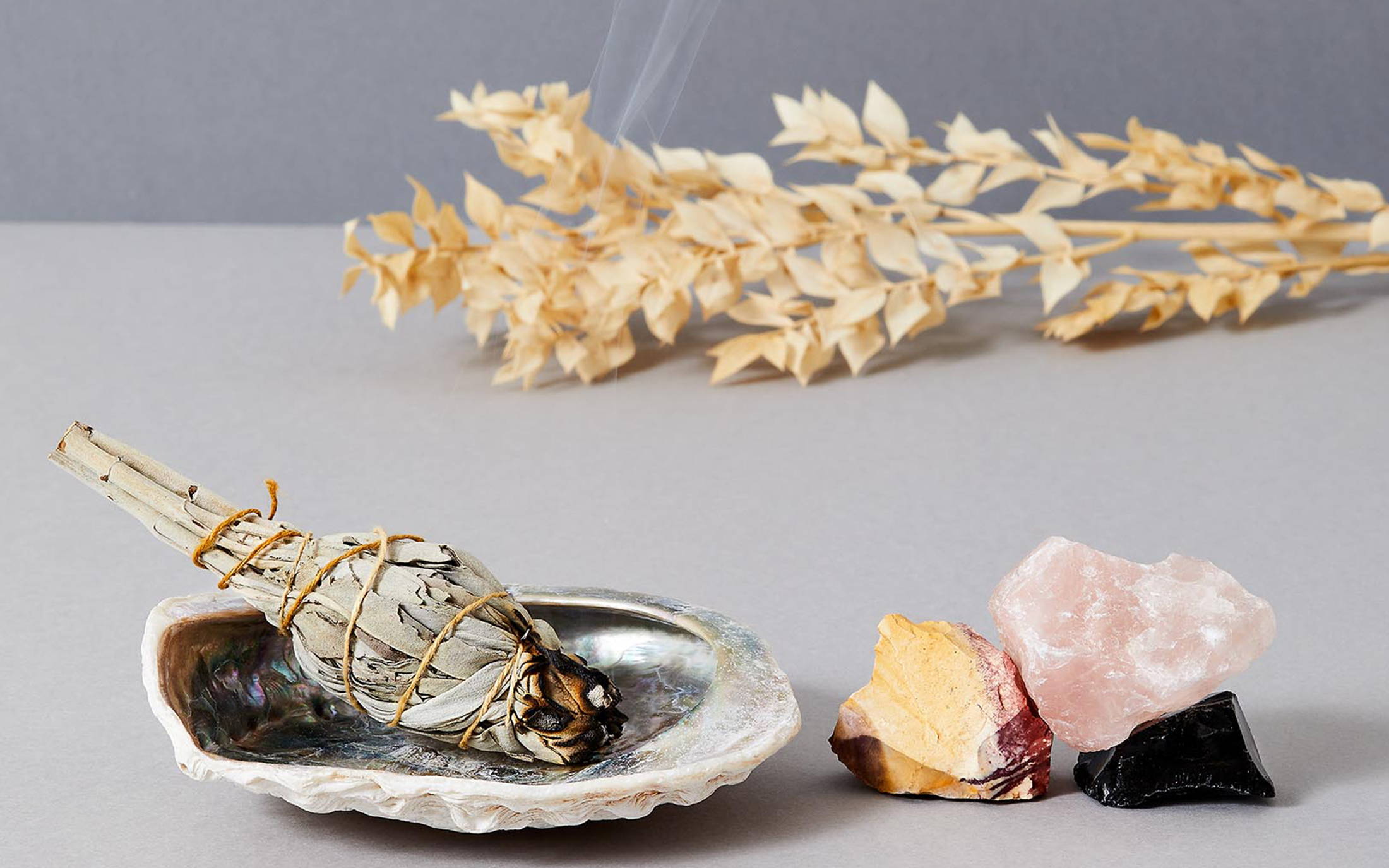 Tell us some about some of your hero ingredients and their benefits for the skin and emotional wellbeing.

The whole product range has grown from my love of aromatherapy so I could list so many essential oils. This has provided some challenges because these don't agree with everyone and so I'm learning to push myself outside of my comfort zone to create brilliant, essential oil free products.
One of my hero ingredients is vetiver which features in a few products, including the Grounding Bath Elixir. This is a sticky, smokey essential oil that comes from the roots of a grassy plant. The smell is incredibly grounding and soothing and really does encourage that "deep-breathe, relax the shoulders, exhale" feeling.
Another ingredient I love is chaga mushroom, used in our Chaga Mallow Mask. It's been used for thousands of years medicinally and is one of the most powerful antioxidants in the world. It has loads of great benefits when ingested but I chose it for this mask because of the way it protects cells against free radicals (caused by pollution and stress) and because it's naturally anti-inflammatory.
Rosehip Oil is such a great all-rounder too - found in our Deep Glow Facial Oil. It has regenerative properties, promotes collagen formation and naturally assists in healing pigmentation.
Tell us about what sustainability means to you and how you make sustainability part of your business?

Sustainability is the first question at every cross-roads I come to within the business, be that a new product, when considering our packaging or the suppliers we work with. I'm always asking myself if this is the most sustainable option and if not, why not? It's through this constant questioning that I ensure I'm doing everything I can at each stage to have a minimal impact on our ecosystem. I'm very aware that as a tiny business (it's just me!) I have the flexibility to make these decisions and the only restrictions are availability, accessibility and cost.
There are, of course, a few no-brainers like our glass packaging, refill options and all natural, vegan ingredients, but I have had to make some tough calls on things (for example we can't use paper or biodegradable labels because they get damaged too easily by oils).
I've spent a lot of time ensuring our raw ingredient and crystal suppliers are operating ethically and sustainably - it's something that's super important to me as a brand, especially as we gradually scale. This does increase the cost, but it's a no-brainer to put quality and sustainability as top priorities.

I'm a big believer in lots of small steps in the right direction building up to a bigger impact. It's always a work in progress - there's always space to make more positive changes - but it's this constant questioning and improving that I believe will create a greater change.
What are a few of your favourite products and why?

This changes often! My "first-loves" were the three best-sellers when Palm of Feronia first launched back in August 2019 - the Ritual Cleansing Oil, Moonstone Sleep Spray and Helichrysum & Oat Cream.
The cleansing oil really does create a spa like experience and makes even makeup removal feel like a luxurious experience.
The Moonstone Sleep Spray is scarily effective (I've had people come back to me to say they've slept through alarms and missed flights!) - I'm a huge advocate of good sleep hygiene and this is such a core part of my sleep ritual for me.
Helichrysum & Oat Cream isn't an obvious "Palm of Feronia choice" but it's the product I get the most positive feedback on - a game changer!
Right now I swear by the Neroli Citrine Facial Tonic and Deep Glow Facial Oil - lockdown has left me feeling a bit dull and dehydrated and the combination of these two is helping me get my glow back!